Branding Beyond the Logo was initially written by me for a workshop series for small business owners and entrepreneurs. It has been adapted for the purpose of sharing with you on our blog!
——
I had some help in coming up with the name for the workshop session, "Branding Beyond the Logo". It truly is the best way to sum up what we'll talk about here. Because there are SO many parts and pieces to branding as a whole.
---
Branding = the best representation of your business.
---
You're essentially putting together a puzzle. If you lose one of the pieces, your business may not be represented in the best way possible.
The ultimate goal of having a cohesive brand is to enhance your customer or client experience. You want repeat customers, right?! That being said, let's talk about what branding can involve, depending on your business and what you offer. Some of these elements can also be categorized within the 5 human senses, to help you remember: Sight, Sound, Smell, Taste, and Touch.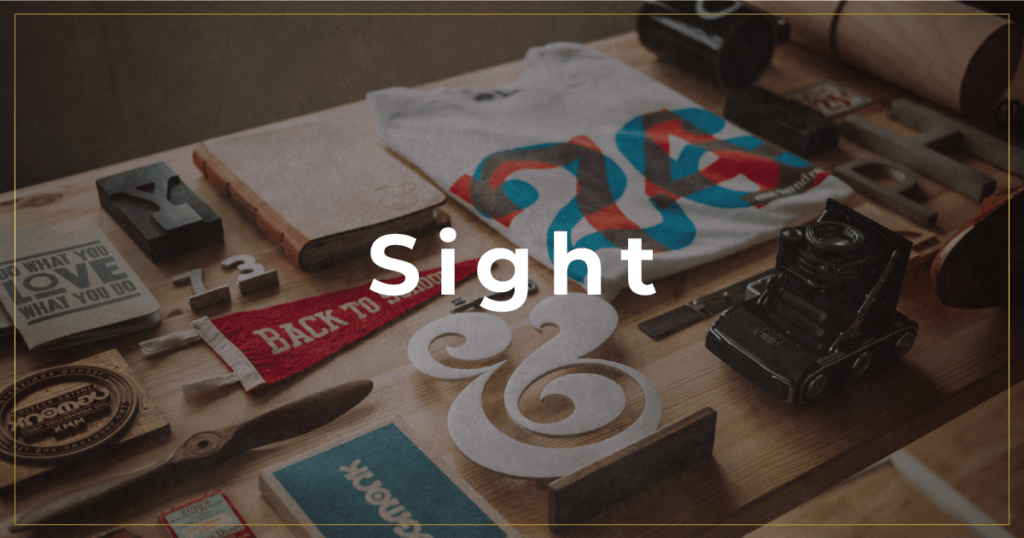 Sight…
A visual / physical identity

that your business is defined by

your logo, color palette, patterns, other graphic elements and icons that tell your story, and photographs.
Whether you are a product based business or a service based business, updated photography is equally beneficial for both.
It's a good idea to switch out your headshots and brand imagery at least every 3-4 months. For women it can be especially relevant since we tend to change our hair color and clothing styles pretty frequently.
Updating your product photography is also important to keep things fresh and top of mind for customers. Show your products being used, in context, to scale, etc. It's all a larger part of creating that consistent brand and visual identity.
Keeping your brand imagery relevant and as accurate as possible makes for a more authentic customer / client experience and helps you show up authentically (on social, your website, in real life, etc.).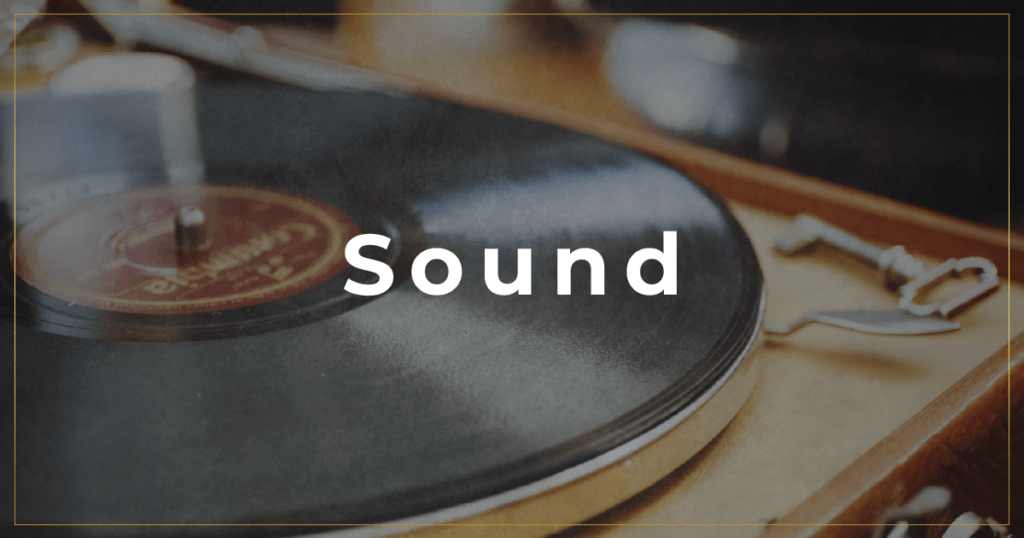 Sound…
A voice or persona used in your marketing, social graphics, Insta Live videos, etc. (Anything that is customer or client facing)
A specific sound, song, or genre of music 
Think about retail stores for a minute and how each of them might have a slightly different shopping experience because of the music playing in the background. It's not the main focus, but it promotes a positive experience (if that is the intended goal) for the shopper.
I used to work full time at Lowe's Home Improvement as a signage designer, and I know that in all of our TV commercials, we have a certain type of sound that we use to let customers know, without having to glance up from what they're doing at the TV, that a Lowe's commercial is starting and they are about to view a product that's very DIY and budget friendly..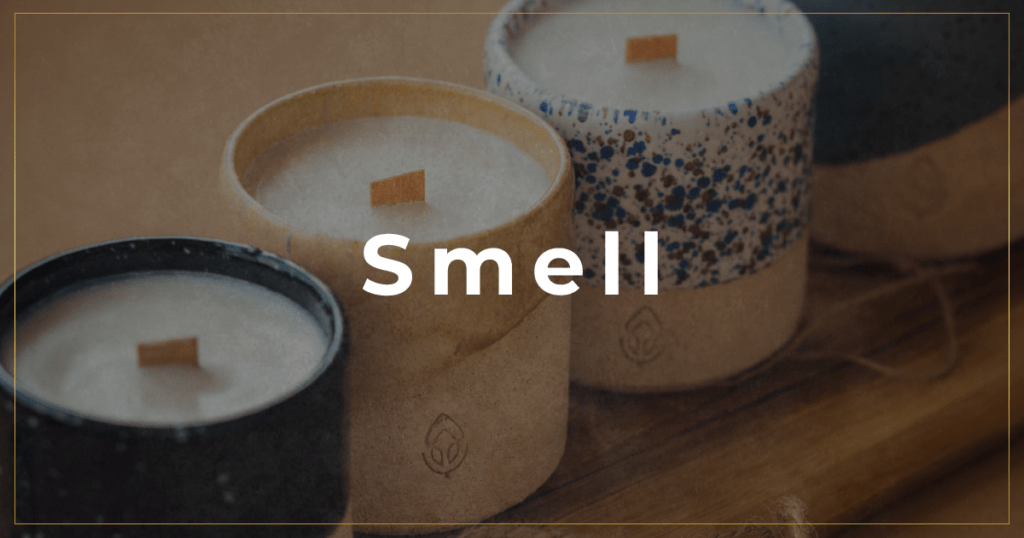 Smell…
I was visiting a friend's retail space in Plaza Midwood a couple years ago and raved about how good their store smelled. The owner told me that they had a signature scent custom made just for their store, and that was always one of the first things customers noticed about shopping there. So they kept that bit of feedback from their customers top of mind so that it would help give them a positive experience every time.
There are companies out there like Scent Air who specialize in creating custom scents for corporate office and retail spaces. It's absolutely mind blowing that when you walk into Bath & Body Works, the scent you immediately recognize and smell isn't coming from the products themselves. Their storefront scents remain consistent because they have a custom scent pumping through their air vents.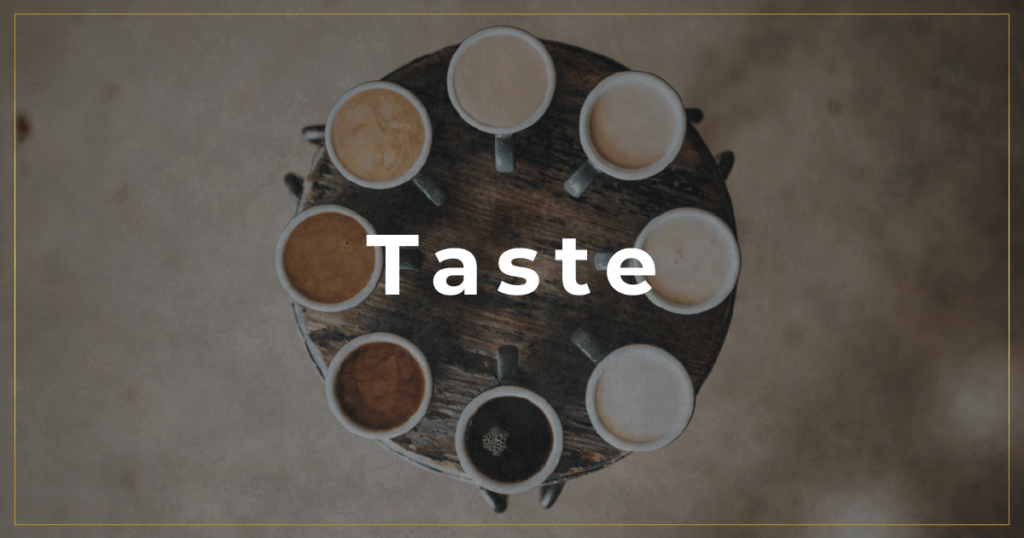 Taste…
A consistent menu or signature ingredients
If your business focuses on food and beverage products, it's easy to incorporate taste into your overall brand and customer experience. Consistency is King. You want your Jeni's Ice Cream to always be freakin' delicious and creamy and thick. Starbucks is a successful chain and brand for a reason. Their drink menus span many locations and more times than not, you can sip your latte in peace because you know it's the same drink you ordered last week in a different city.
When the pandemic wasn't going on, my favorite part about meeting clients was going to a coffee shop with them, getting a bite to eat, or toasting beers. Those things can also fit within this taste category. Since food and drink was a part of my initial client onboarding process, my clients will hopefully remember my business because it was our first actual encounter and their first impression of me or my business.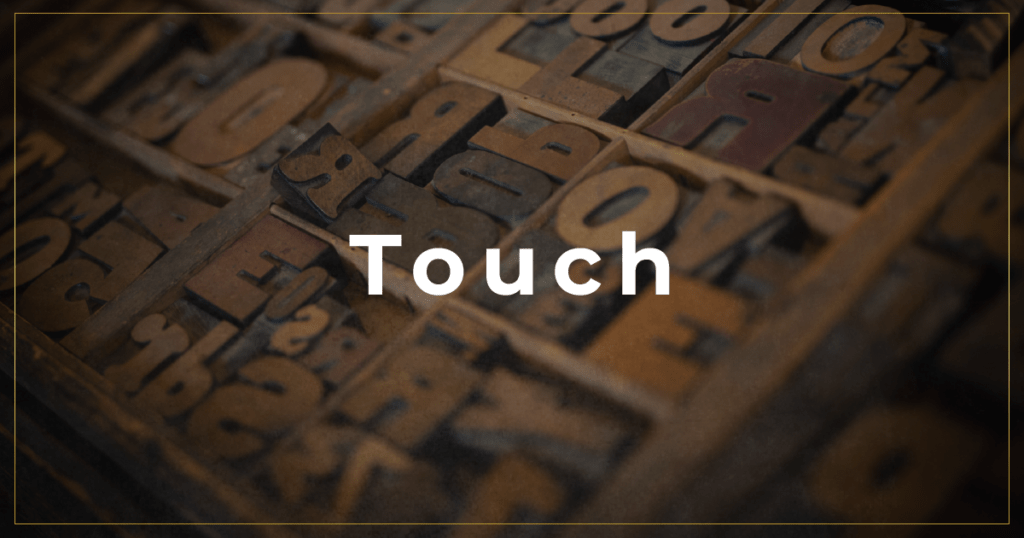 Touch…
A tactile reminder of your business
Could be letterpress business cards or stationery
Quality handmade products that you sell
Soft fabrics in products you sell
So all of that to say… if you create really great tiny experiences each time you interact with a customer or client, whether that's online or in person (these are the puzzle pieces), you are more likely to keep them hanging around, and more likely to gain other customers from their rave reviews (you complete the puzzle, a well rounded experience).
FAQ's about business and branding…
1. What is branding?
Again, branding is the best representation of your business.

2. What can a cohesive visual brand identity do for my business?
Branding improves recognition, inspires professionalism, creates loyalty, and generates sales.

3. How do I create a cohesive brand identity on a budget? I am a new business and I don't exactly have a lot of money to spend on branding luxuries..
I was just watching a webinar the other day about a bakery blog and their humble beginnings. She used microsoft paint to draw the very first logo for her business, she was using a free blogspot website platform, etc. They focused on their craft (i.e. producing delicious recipes) more than anything in the beginning stages in order to be able to do their work really well and attract the right customers and attention from other blogs. Once they were able to devote time, energy, and money into improving their visual brand presence, that's exactly what they did. But the kicker here is they already knew a lot of things about themselves and their business to be able to make that step and make sure it was done right.
Long story short, business owners do what they can in the beginning stages. That is the true spirit of being an entrepreneur and working for yourself. You don't have to have it all together to start. Just start, and the rest will come.

4. I'm ready to hire someone to create my visual brand identity for me. What do I need to know?
There are a couple of things you can look for in a brand designer:
Price point – Set a budget and find a designer within your price point. Or if you're unsure of how much it even costs, shop around at designers in your area.
Expertise – How many years of experience do they have? Do they have experience in any other areas that may help your particular business / industry?
Portfolio – Do they have a body of previous work they can show you? Super important to find someone that matches your own aesthetic, or at least be confident that they can achieve your desired aesthetic.
Process – What does their branding process look like? How long does it take? Do they include strategy sessions? What will your time investment as the client look like?
Deliverables – What is included in the final product? Logo files, color swatches, business cards, etc.? Designers price themselves and their packages very differently, so make sure you understand what you will actually get at the end of the project.