Step into a brand new website design for Craft Cakes CLT! Brigitte Oger, artist and owner behind Craft Cakes, wanted a website that allows easier navigation and additional ordering features for customers.
BRAND UPDATE
Before we got started on any of the website work, we did a bit of a brand update to help with overall aesthetics.
This included establishing the color swatches and fonts that would be used throughout the website.
We used black, bleached coral, and white as backgrounds, color blocking, and larger areas on pages.
Gold leaf and coral are considered accent or secondary colors to be used in illustrations, icons, buttons, and other smaller elements on the website.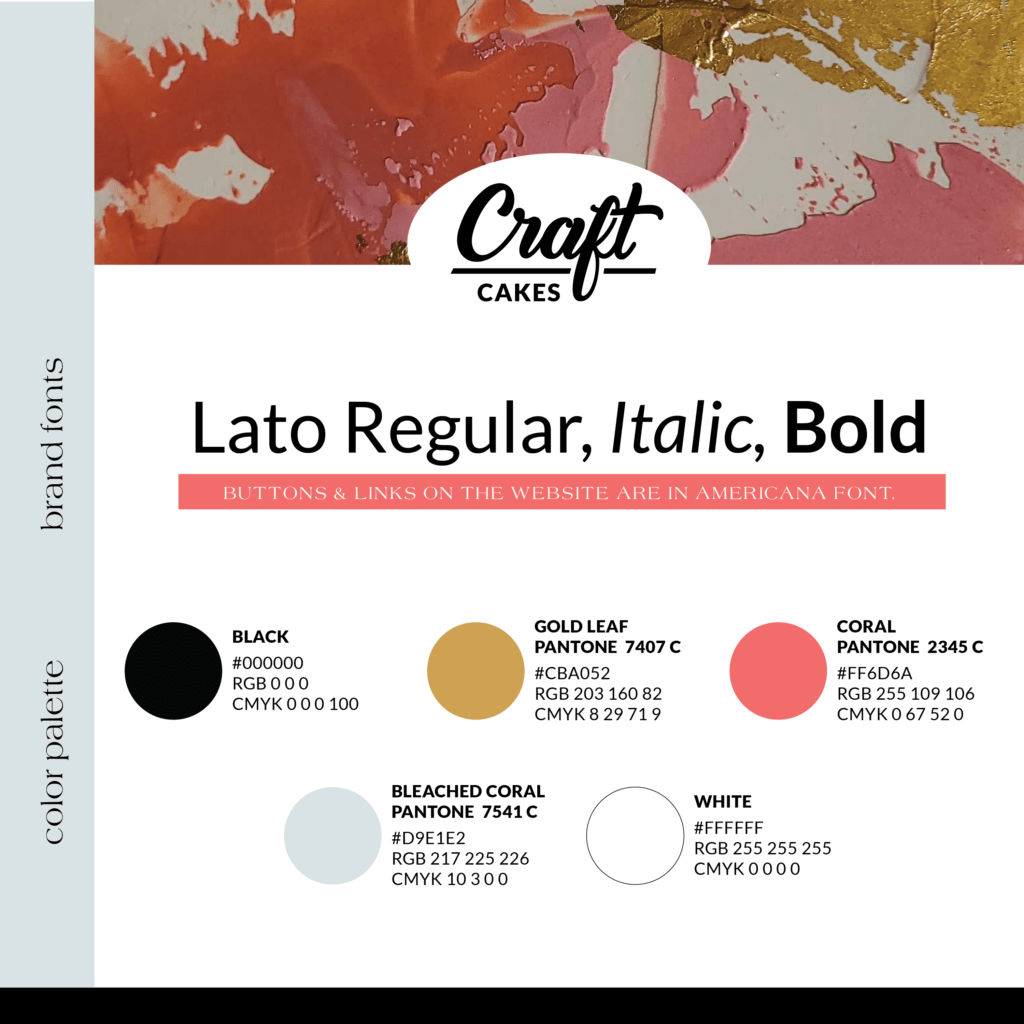 WEBSITE DESIGN – CRAFT CAKES CLT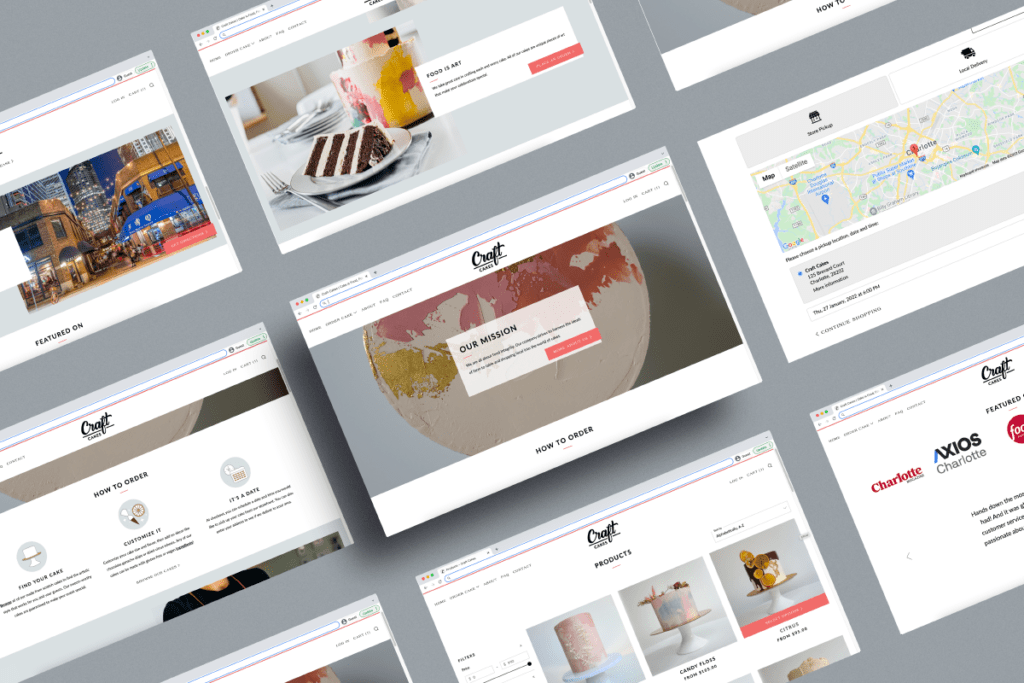 MUST-HAVE FEATURES
There is a lot of information throughout the website to let customers know what is special about Craft Cakes. They use farm to table ingredients and also offer gluten free and vegan options for all cakes.
With great design and a couple of good Shopify apps, we were able to cross these off the "must-have" list items:
Visually explaining cake sizes and the ordering process
Showing testimonials
Sharing about the new Uptown, Charlotte location & directions on getting there
Ability for customers to schedule pickups and deliveries (major feature!)
Certain cake listings to have more customizable options (like color, décor add-ons, etc.)
FAQ page to answer customer questions
In this product listing example, you can see how easy it is for customers to truly customize their cake by picking out the base cake color, cake size, flavors, dietary preferences, as well as any décor add-ons like 24k gold leaf and fresh blooms.
Beneath the product's images, there is a brief description of the cake. Then the drop-down tabs explain the farm-to-table ingredients used and shows a cake size guide.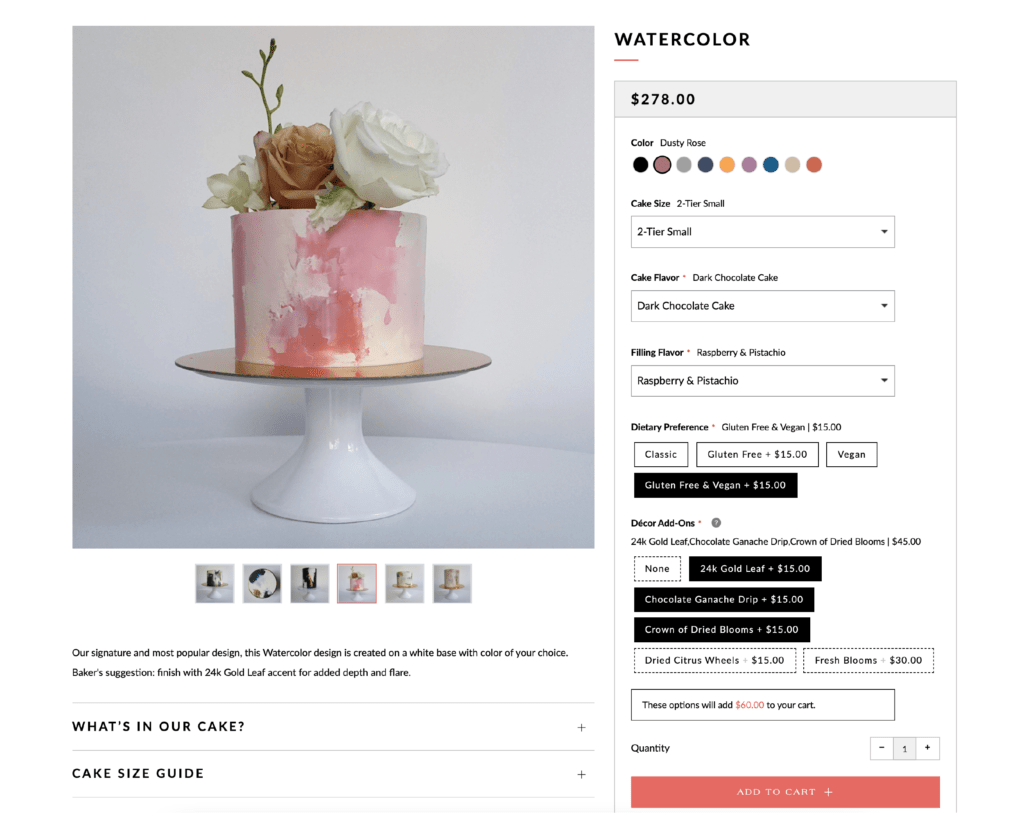 WEBSITE DESIGN MOCKUPS
CUSTOM ILLUSTRATIONS
We used the newly established Craft Cakes brand colors to create these custom illustrations. They are a mixture of whimsy and clean lines alike. You can find them in the "how to order" sections across the website. The Cake Size Guide uses the same type of linear illustrations and it helps explain what size cake you need to feed your crowd.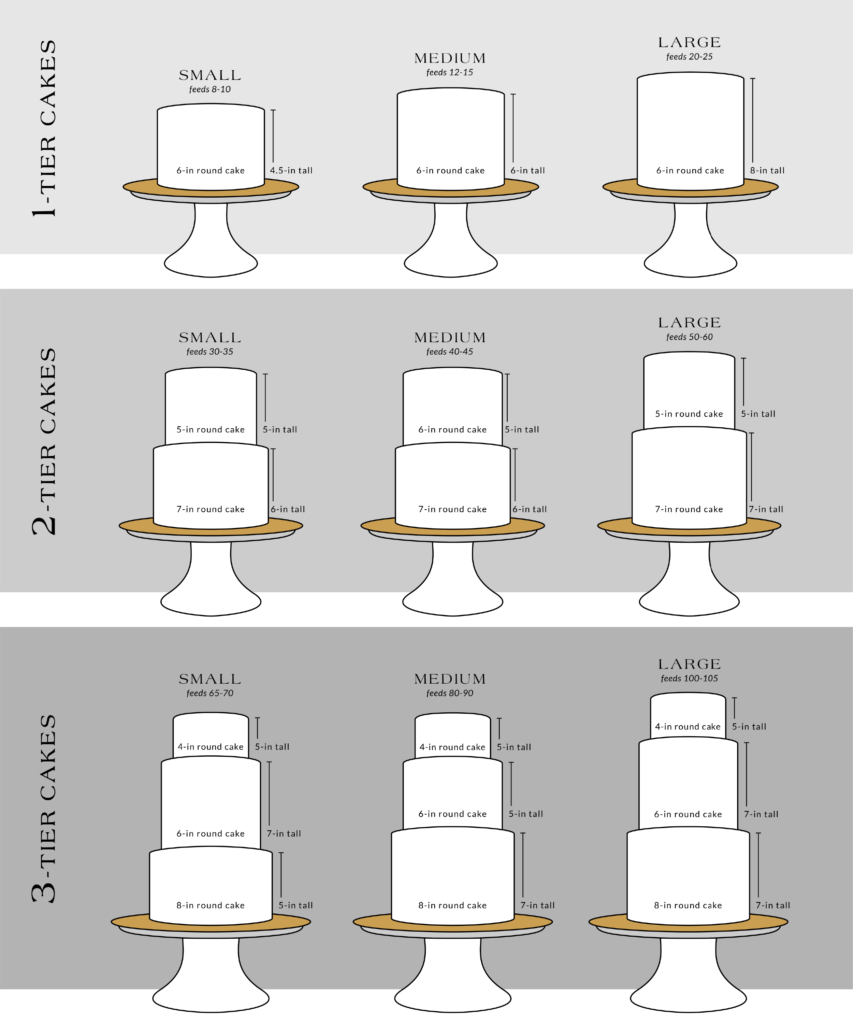 We will never take for granted how easy it has been to work with Dana Gray Studio to completely transform our website. Dana totally saw our vision and used her brilliant eye and sensibilities to create something we are extremely proud of. Our customers will enjoy this website for its aesthetics, but more importantly, its ease of use.

Brigitte Oger, Owner of Craft Cakes CLT