Brand & Product Photography
Dana Gray Studio no longer offers photography services.
But we know who you should call for all things product and brand photography! 😉
recommended photographers
Carrie loves facilitating authentic storytelling for each client she gets to work with. Her specialties are headshots and brand photography.
Location: Charlotte, NC & surrounding
Eric & Jess Gaddy are a husband and wife team who have a love of good food and craft beer. This makes them the perfect duo for photographing beer, food, products, and portraits.
Location: Charlotte, NC & surrounding
Kelli Hiser is your go-to photographer for fun and colorful product images.
She specializes in artful lighting and creative flat lays.
Location: Myrtle Beach, SC & surrounding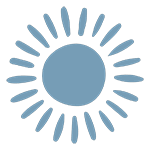 Dana Gray Studio focuses on visual brand design, graphic design & front-end website design.