From her home in Maryland, Kaila King makes small batch and non-toxic fragrances. Kaila's Kandles currently offers candles, room sprays, and melts.
After Kaila's Kandles turned 2, it was time for something new to help the business expand in 2022. With this logo refresh, we were able to create a more luxe and elegant vibe that matches the product's quality.
MOODBOARD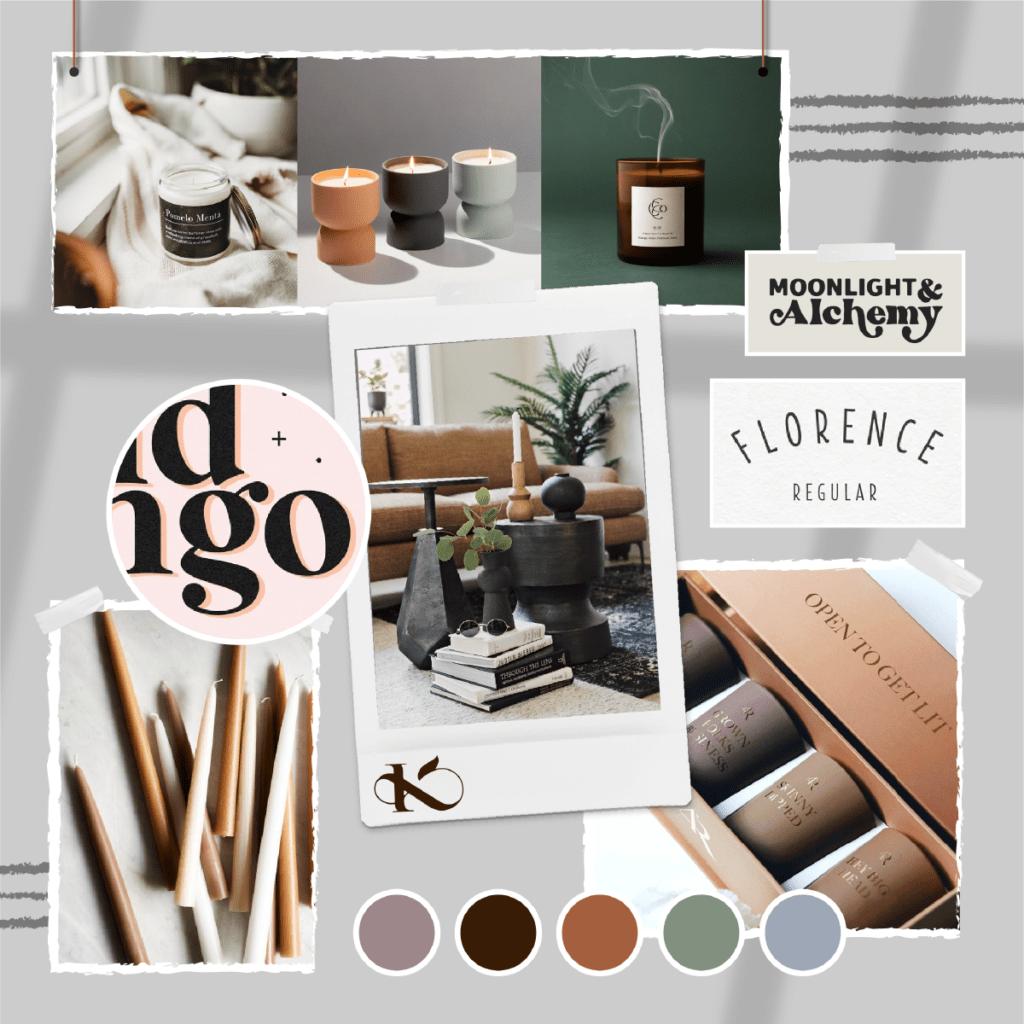 Starting any project with a moodboard or vision board is the best way to align designer to client, and vice versa. With this moodboard, we went with mainly neutrals with pops of fun type and color. This was used as inspiration to sketch out a few initial design options.

FONT & COLOR PALETTE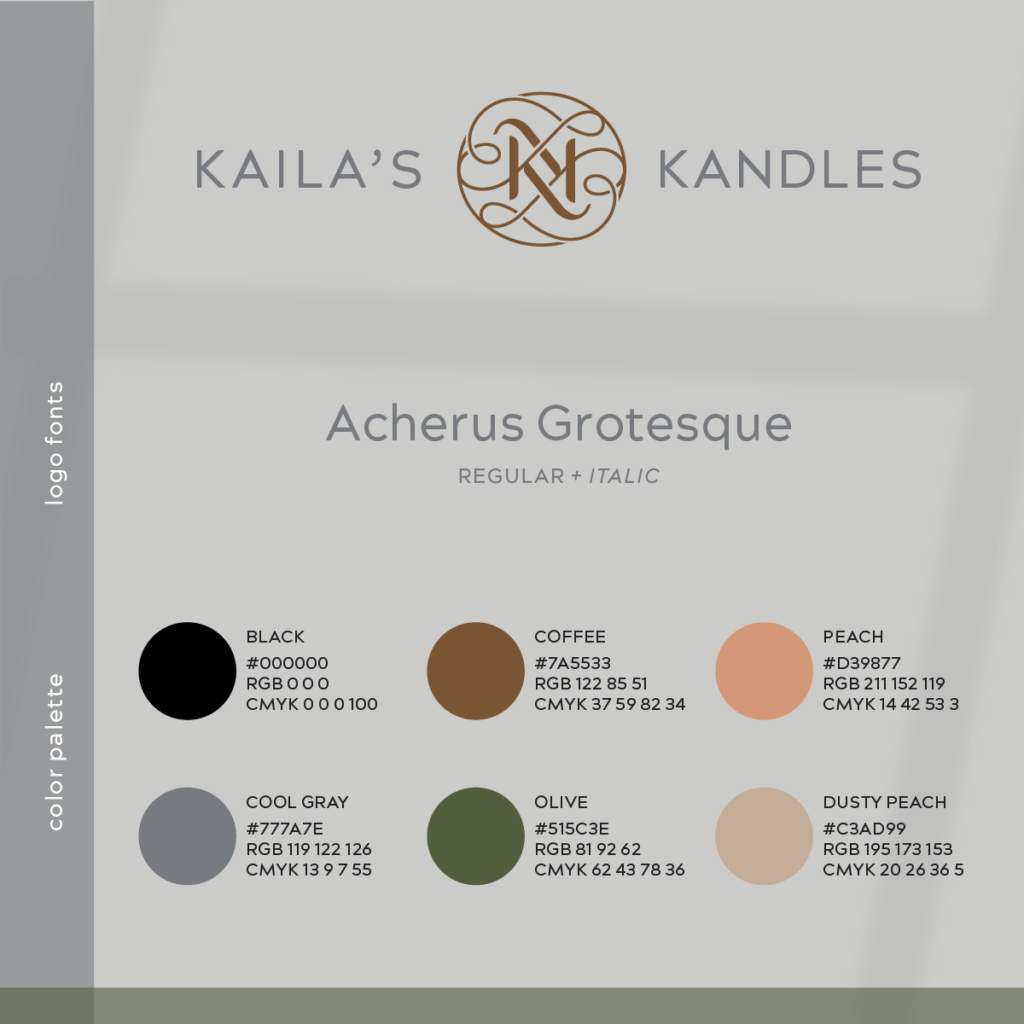 LOGO VERSIONS

Several logo versions were created so that Kaila could use them in different contexts. Below, you can see some of the badge logo versions that work well as stamps, candle lid stickers, and social media profile images.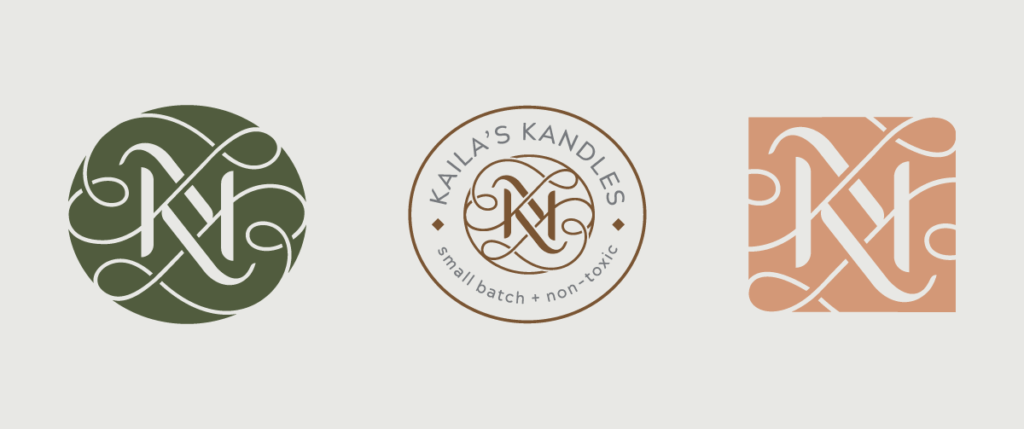 MOCKUPS
Showing the final logo mark(s) and color palette in context is the best way to show our clients what they're getting. Sometimes a one or two color logo can feel a bit "too simple" when shown on a blank page. Using mockups like foil business cards and glass candle vessels is a great way to show versatility in design. There are always ways to elevate a logo or other brand marks through physical packaging and digital representation.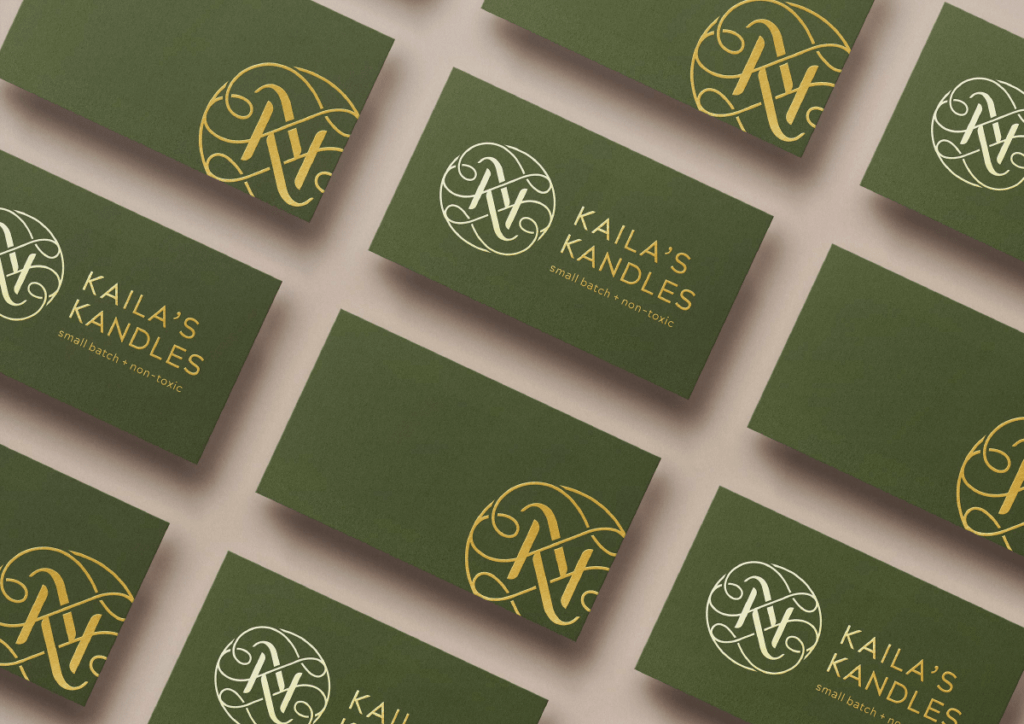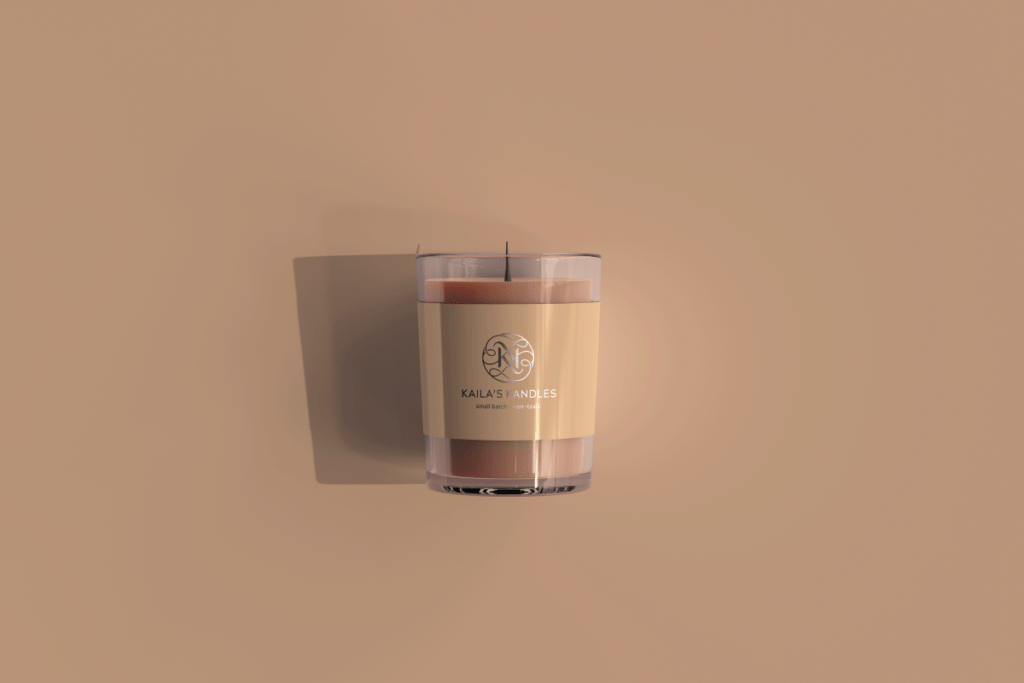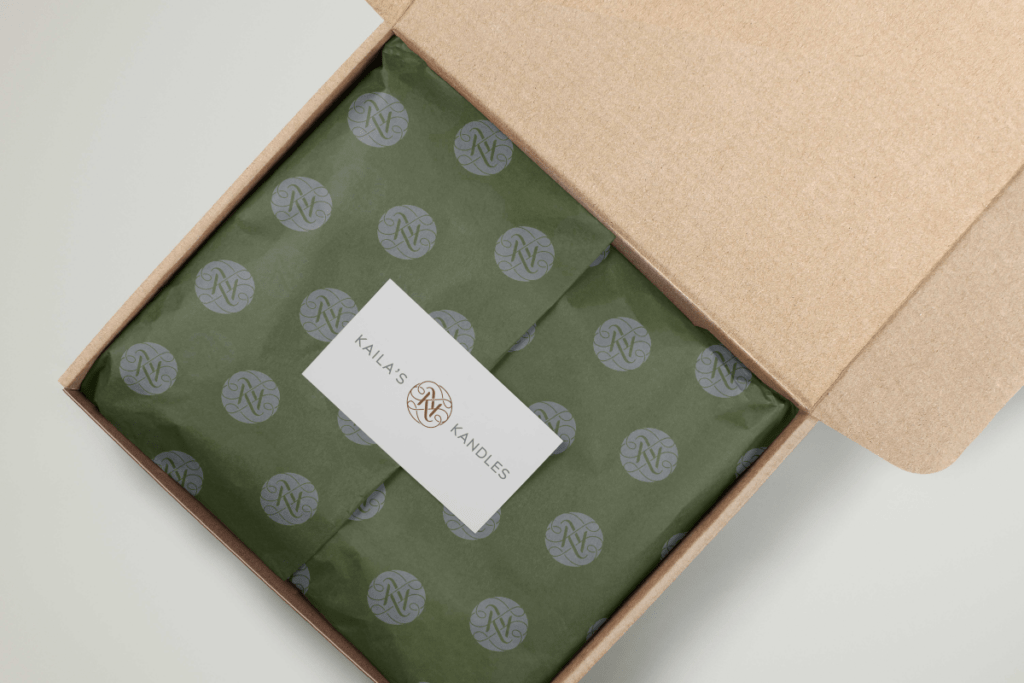 TEAM MEMBERS
Art Direction: Dana Gray
Designer: Karlie Altherr
---
FIND KAILA'S KANDLES
Order Online: kailaskandles.com
Instagram: @kailaskandles
Facebook: @KailasKandles1