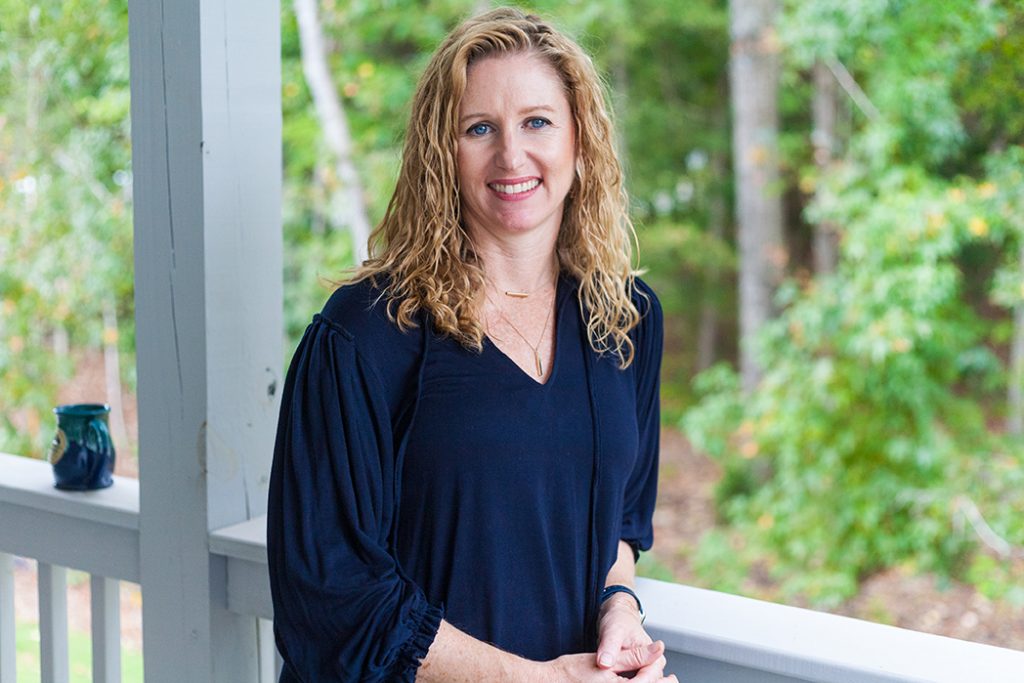 Stacey Rex is the owner of local Charlotte, North Carolina company called Pure Stella Skincare.
Pure Stella sells products that are simple, natural, and made with your entire family in mind. Each product is measured, mixed, poured, and packaged by hand with love and care.
BACKGROUND
Any great brand needs a leader that boasts an exceptional work ethic, attention to detail, and humbleness. Stacey's personality encompasses all of these and she works hard to put customers at the top of her priority list.
When Stacey graduated from the University of Iowa, she moved to Chicago to start her career in technology consulting. After a while, the lack of greenery in the Windy City kept her searching for a new home. She landed in Charlotte, met her husband, and started a beautiful family. Stacey has called Charlotte home for 17 years now. Pure Stella Skincare has been in business for over 5 years.
In an effort to help soothe her daughter's eczema, Stacey started dabbling with natural ingredients and essential oils. Family and friends learned about her new adventure and urged her to keep creating and sharing her products.
Stacey and her husband each had great grandmothers whose names played a huge part in the creation of Pure Stella.
Katherine Stella is Stacey's daughter, named after both great grandmothers. Contributing to the mission of Pure Stella, the name Katherine literally means "pure" and "clear". Stacey strives to keep things authentic and to use plant-based ingredients where possible.
PRODUCTS
One of my most favorite things about small businesses is that they aren't afraid to collaborate with other local brands in their area. It's always going to be in style to celebrate community over competition and to lift up others around you.
Pure Stella partners with local coffee roaster, Enderly Coffee Company, to make their infamous Vanilla Latte Coffee Scrub. This product will be your number one if you want to do ALL the things in one step: exfoliating, tightening, and moisturizing.
Some of the other best sellers from Pure Stella's skincare line are lip balms (try the holiday Spiced Chai scent!), eye serums, and lotion sticks. Stacey's products are perfect for stocking stuffers and she even did the hard work to make pre-selected gift sets for you.
Check out more of her products and mission on purestellaskincare.com.