Welcome to the 2020 Holiday Gift Guide, a round-up of local Charlotte artisans and businesses.
If you're new around here, you may not know that this is the 3rd annual "gift guide" from Dana Gray Studio. Last year, we actually produced a physical gift guide magazine. It was stocked in coffee shops and boutiques around Charlotte, NC for passersby to pick up for free and take home for their enjoyment. (Click through to view the 2019 Holiday Gift Guide.)
There have been a lot of questions on whether or not we would produce a magazine this year, and for the longest time we had every intention to. This year was supposed to be AMAZING. 2020 — a year of clear vision and goals, and all that. A lot of things were supposed to work out differently. (Story of everyone's year, I'm sure.)
This year has shown us that small businesses are resilient — to be successful is to learn to pivot, embrace change, meet it where it is (whatever it is). Even though we didn't have time to put together a physical magazine this year, we still wanted to highlight some of our favorite businesses and shops around Charlotte, NC.
Helpful tip: Hold buttons Ctrl-F / Cmd+F and type in a keyword if you're looking for something specific! Everything is listed in order from A to Z under each category.
Please go support these businesses. Buy from their shops, share about them with your friends, and reshare their graphics on social media. Do whatever you need to do to support local this week, this year and especially for #smallbusinesssaturday coming up!
Independent Artisans & Makers
Food & Beverage
Shops & Boutiques
Here are a few of our favorite shops around the greater Charlotte, NC area. All of these shops do a great job at supporting multiple vendors, independent artists, and small businesses.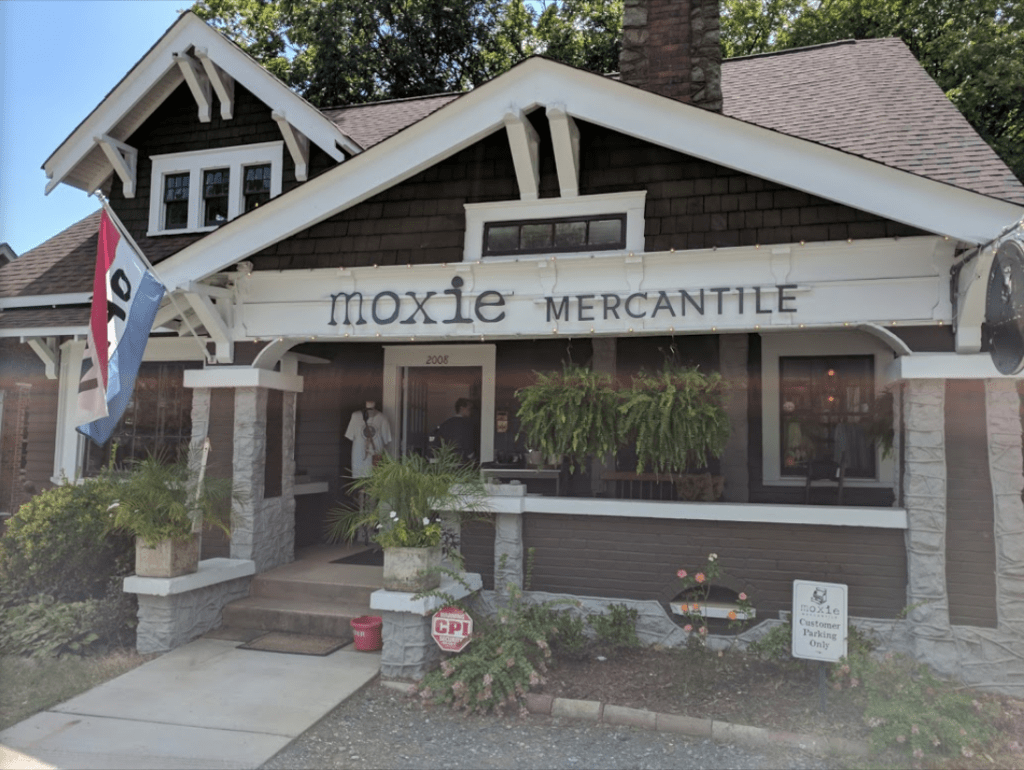 Just look at that inviting storefront. Moxie Mercantile is a community-centered boutique with a heart for emerging artists & vintage finds. In my humble opinion, they have one of the best selections of unique gift ideas and splurge-worthy items. You will want to browse the nooks and crannies and well-planned space for hours because of the cozy and quaint atmosphere..
Shop online or visit in store! They have two locations in the area: Plaza Midwood / Charlotte and Davidson.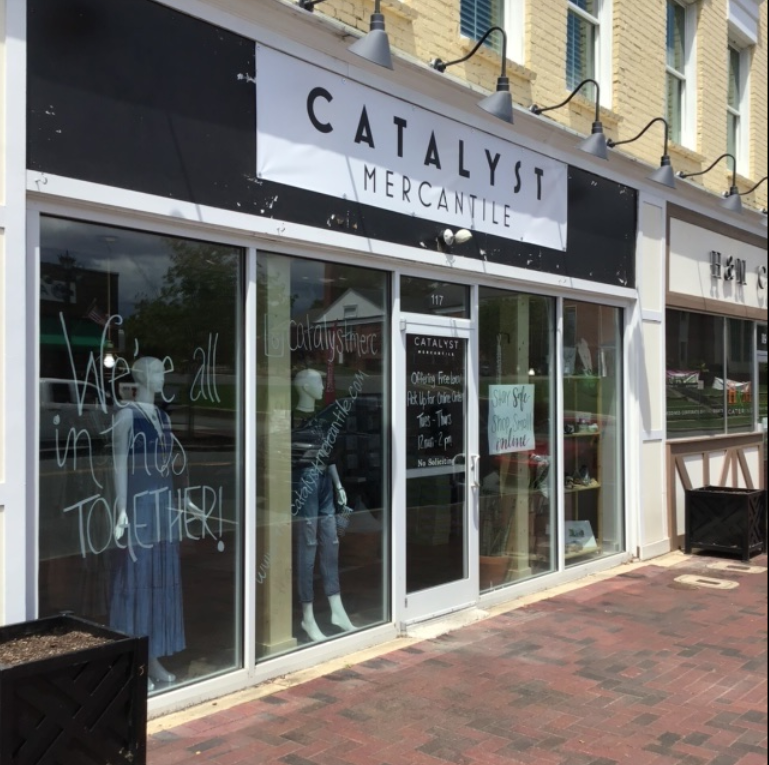 Kendle Starcher opened The Catalyst Mercantile at the beginning of this unexpected year. However, shops like Catalyst Mercantile are continuing to grow due to community support rallying behind them. Catalyst has roughly 20 vendors, and growing, who make and sell a variety of items like jewelry, clothing, home decor, paper goods, and more. Kendle's jewelry business, Neon Love Story, is one of the vendors that can be found in the shop.
Shop online or visit their storefront in Mount Holly!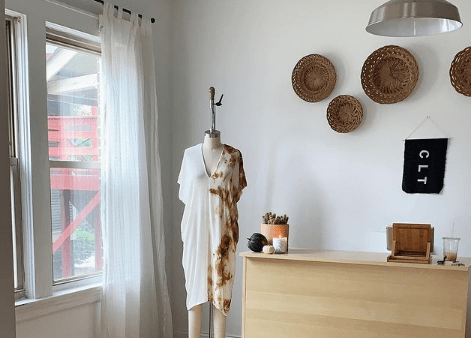 We love the boho vibes of the Covet Atelier storefront. They have a wonderful curated collection of small shops and artisans, and it is everything you could hope for when searching for the perfect gift for the people in your circle. If you're not shopping at Covet Atelier, you can attend one of their events. They range from mini how-to / DIY workshops, artisan markets, food vendor pop-ups, and even book clubs! Give the gift of unique products, or a fun outing.
Shop online or visit their storefront.