Matters of the Heart
Wayne UNC Health Care hosts many events throughout the year for its community members and beloved patients and their families to come enjoy, interact, and learn more about the quality healthcare they provide their patients.
Matters of the Heart was an event held on February 23rd, 2018 in honor of American Heart Month. They hosted about 40 key female leaders in the Goldsboro, NC community at a local sushi and burger restaurant. Since the setting of the event was a more intimate one, we went with a deep red as the main event branding color with graphic heart elements scattered throughout for a feminine touch.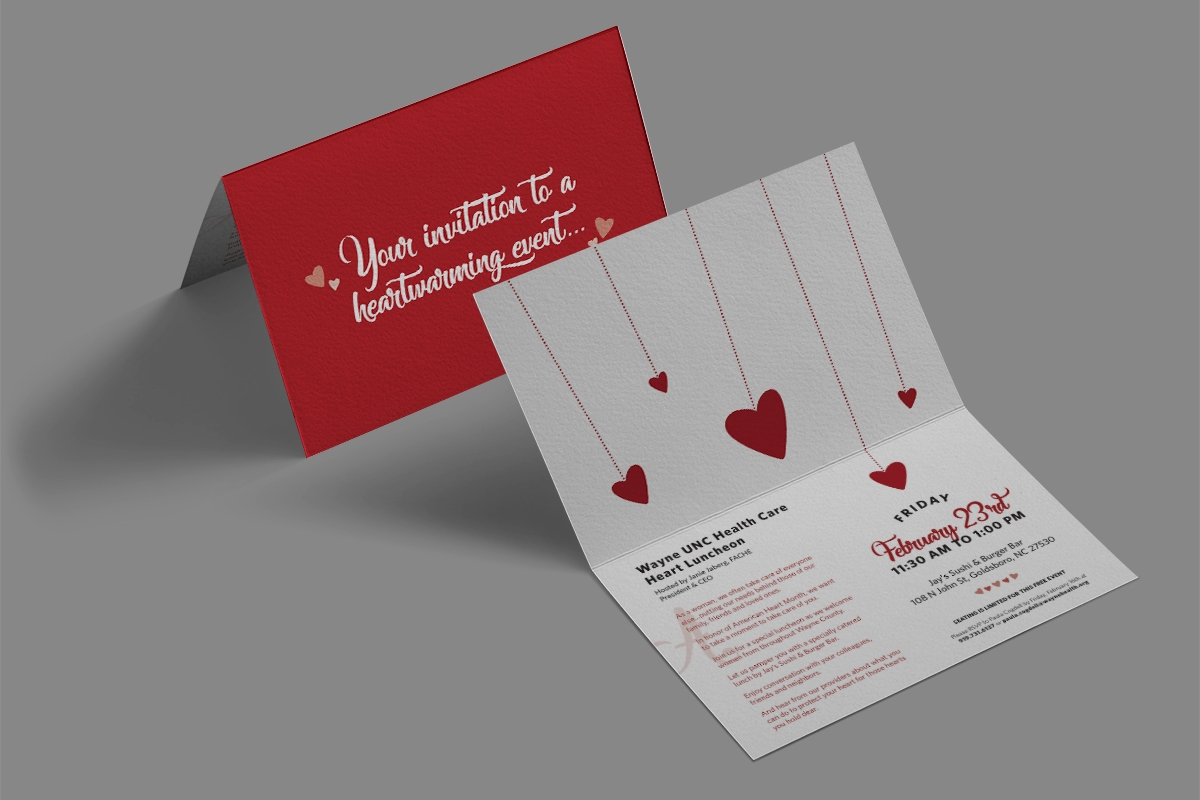 Categories